The Dragon Fly – The Water Babies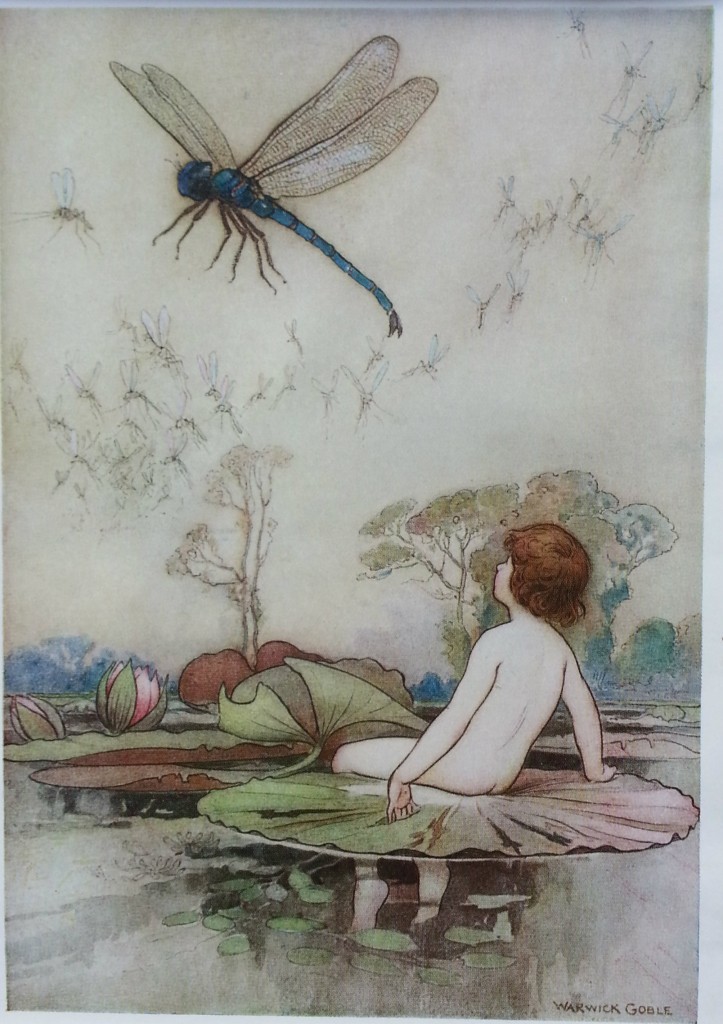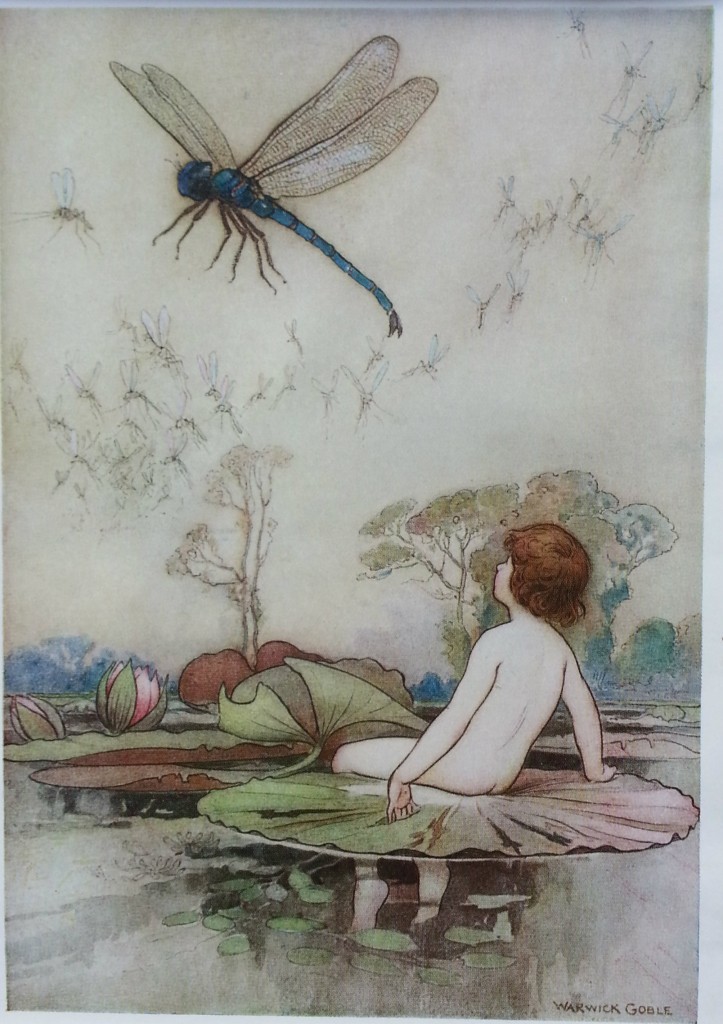 This is a lovely Warwick Goble The Dragon Fly from The Water Babies – Original Antique Print from 1924.
"The thing whirred up into the air, and hung poised on its wings ……, a dragon fly,…. the king of all the flies"
The colors are beautiful and have maintained their full strength all these years.
This vintage lithograph print from The Water Babies, is by the illustrator Warwick Goble. He was well known for illustrating children's books, especially in Japanese and Indian themes. These sought after prints can be found on Ebay