Bush Vetch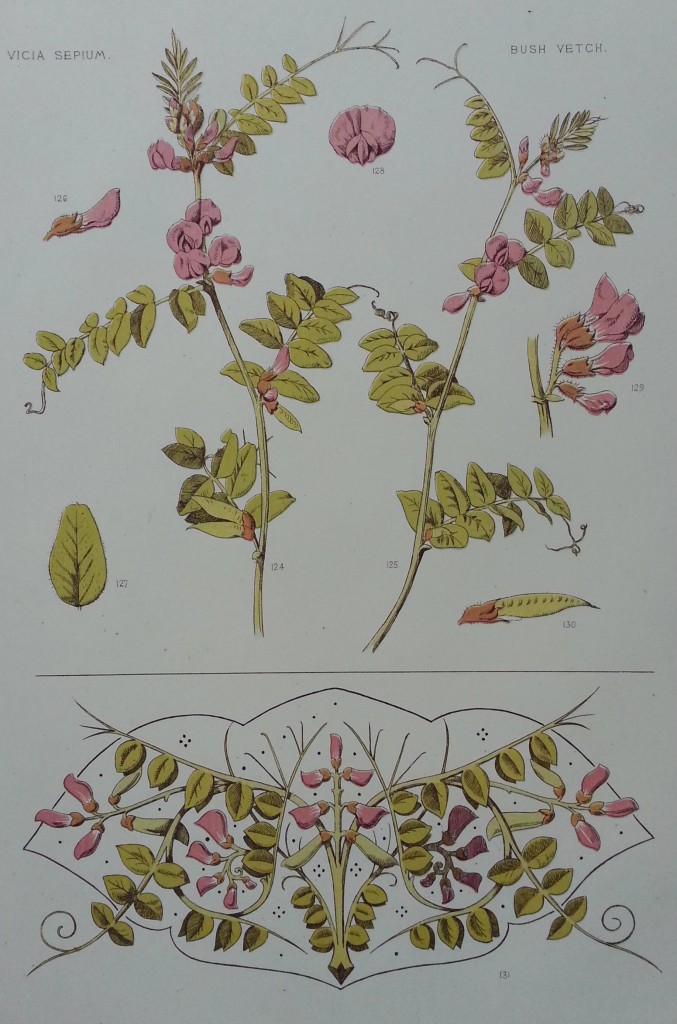 I was delighted to find and rescue these very rare botanical prints. So rare to discover just as they were printed 139 years ago, in 1874. This totally original vintage/antique lithograph print was illustrated by F Edward Hulme.
This is a botanical print of the Bush Vetch, Latin name Vicia sepium.  It is in excellent condition, and the colors have retained their original depth. Although dating from 1874 the print, as with the other F Edward Hulme prints I have listed on Etsy, it has a modern and contemporary feel as well as being pleasing for anyone interested in botany.
The print measures 9.5inches by 13.5inches.
Frederick Edward Hulme (1841-1909) was a teacher, amateur botanist, antiquarian and natural historian. He was Professor of Freehand and Geometrical Drawing as King's College, London from 1886